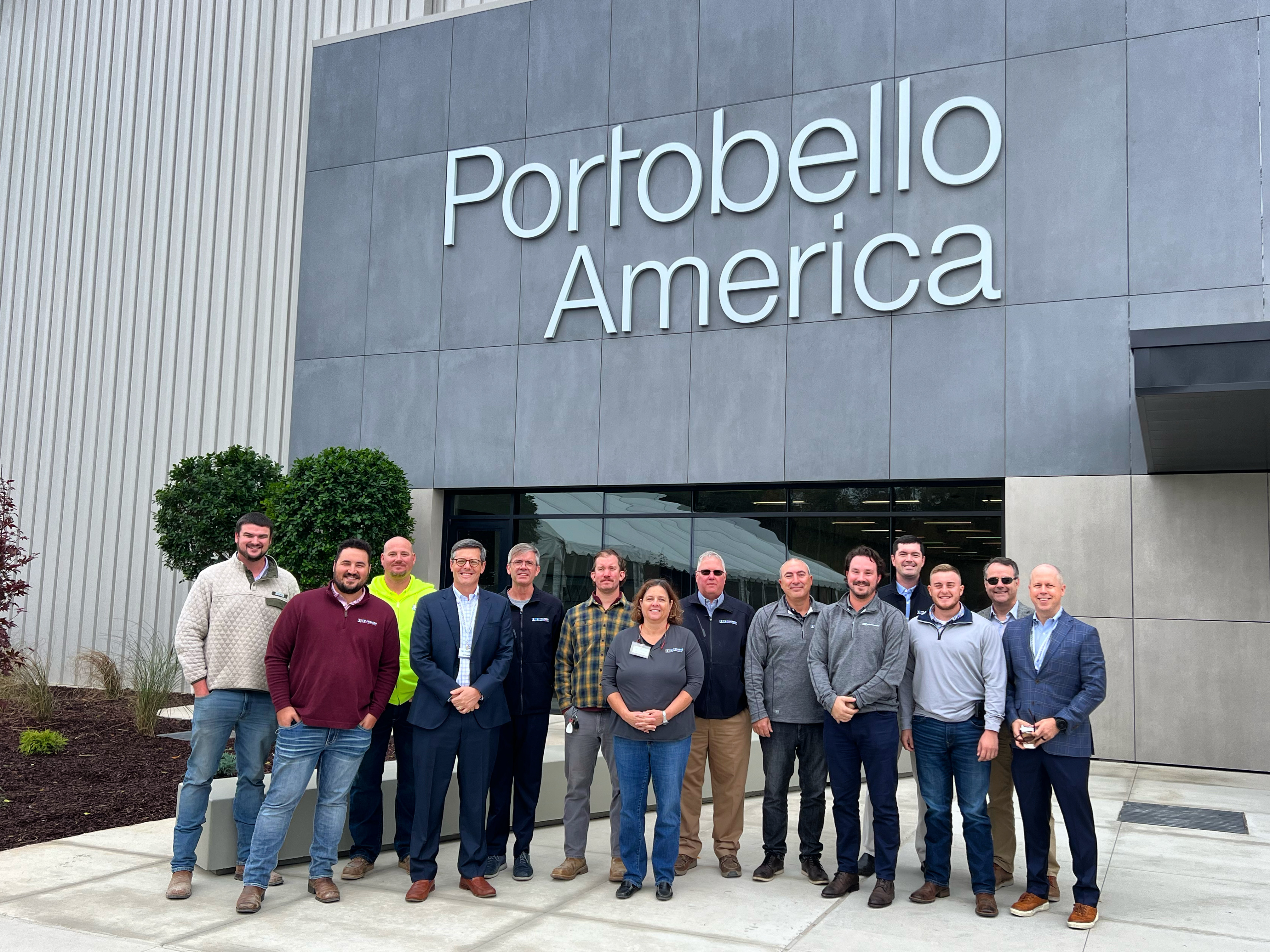 We were thrilled to participate in the inauguration events for Portobello America's state-of-the-art tile manufacturing facility in Baxter, Tennessee, on Oct 14 & 17, 2023. T.W. Frierson is proud to have partnered with Portobello America and Design Innovation Architects in constructing this impressive facility, which spans nearly 1,000,000 square feet on a plot of land measuring 94 acres. With a projected annual production of 38,750,000 square feet in its first stage, this manufacturing facility represents a significant milestone in Portobello's growth and the growth of domestic tile manufacturing as a whole.
With Portobello America officially opening its doors in Tennessee, our state continues to show why the ceramic tile industry is one of our strongest manufacturing sectors. Access to raw materials and to key interstates combined with a business-friendly environment have made Tennessee a hotbed of activity for tile production.  With our sole office Located in the heart of Nashville, we have spent intentional and extensive time learning how our home state will be the future of the tile industry and we're proud to boast our reputation as the U.S.'s leading construction partner of these state-of-the-art facilities, having constructed more than any other contractor.
An additional element of complexity in these types of projects is partnering with a foreign client. In our history, we have successfully partnered with dozens of international clients, such as Portobello Grupo, that are investing their dollars to broaden their domestic capabilities. By leveraging our resources and expertise in the local market, we are able to deliver turnkey construction services, and our previous experience with foreign owned businesses has given us the cross-cultural knowledge and communication skills required for a successful partnership and construction project.
Not only does the facility showcase Portobello's manufacturing capabilities, but it also contributes to the local economy. Already, the facility has generated over 200 jobs for the community, and we are proud to be a driving force behind the growth of our local communities. Portobello's commitment to superior quality and innovative design has propelled them to become a global leader in the industry. This new facility in Baxter, Tennessee, is a testament to their dedication to delivering exceptional products to the U.S. market.