CONGRATULATIONS TO OUR PROJECT TEAMS FOR THE AMEC PUBLISHING HOUSE HEAQUARTERS, PURITAN EXTERIOR IMPROVEMENTS & PROLOGIS EASTGATE PROJECTS!
The EIC awards program is the industry's leading competition that recognizes both general and specialty contractors for innovative and high-quality merit shop construction projects throughout Middle and East Tennessee.
The EIC award honors all construction team members, including the contractor, owner, architect and engineer. Submitted projects are judged by a panel on complexity, attractiveness, unique challenges overcome, completion time, workmanship, innovation, safety and cost.
By winning at our local chapter, we are now eligible to submit for the National Excellence in Construction Awards – results will be announced in March.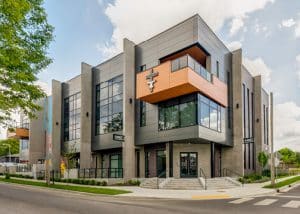 AMEC Publishing House Headquarters
Institutional $5-10 Million Eagle Award
With a relationship spanning decades, TWF partnered with AMEC Publishing House to relocate their Headquarters to downtown Nashville. This design-build 3-story office building also includes a museum, ground floor gathering space, archives room, banquet room and future tenant spaces.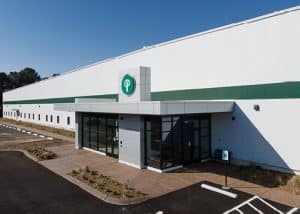 Puritan Exterior Improvements
Preengineered Under $100 Million Eagle Award
This design-build project for Puritan Medical Products included removal and replacement of the roof and metal siding for this 341,203 square foot facility. An expedited schedule allowed the project to be completed in six phases, in less than eight months.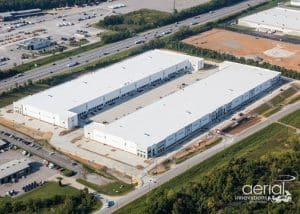 Prologis Eastgate 1, 2 & 3
Industrial $25-100 Million Eagle Award
Originally constructed by TWF 20 years ago, the Eastgate Distribution Center required complete demolition and reconstruction after sustaining significant damage in the 2020 tornadoes. The reconstruction project required simultaneous construction of 3 new facilities totaling over 900,000 square feet.